Festive Menu. 1st to 24th December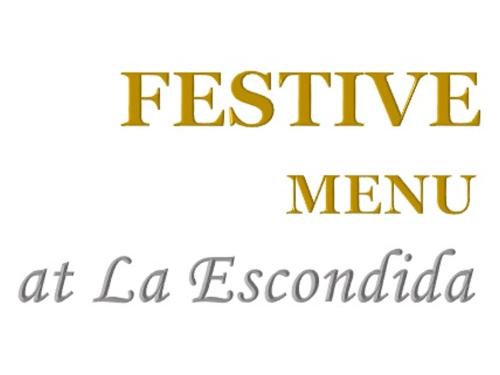 FESTIVE MENU
Why not join us during the month of Decembe when we launch our delicious 'Festive menu del dia' served from the 1st-24th December for only 26'95 euros
And as a special treat for a loved one or friend instead of driving home stay with us for the night or even two!?
Enjoy one of our relaxing spa treatments with a 40% discount or swim in our indoor heated pool and maybe later, if you feel peckish, partake in a snack and favourite tipple by our roaring fire in the evening.
La Escondida is waiting for you!
Christmas and New Year festivities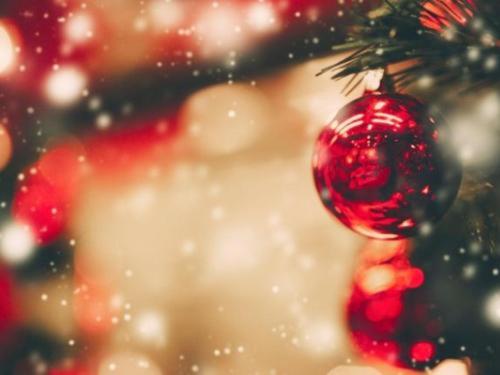 CHRISTMAS 2018. PACK
We offer our guests a special pack starting on Christmas Eve, includes:
-Arrive to a festive 'Afternoon tea'
- Christmas Eve evening choose your delicious 3 courses from our A la carte menu.
- Christmas Day a fun treasure hunt will be waiting for you after your breakfast and a prize for the winner!
- This would have worked your appetite up to enjoy our traditional Christmas lunch served from 13 .00 pm.
- In the evening we will have a quiz night with finger food served to 'keep your strength up'!
Prices of €275 per couple for food served on Christmas Eve evening and Christmas Day.
*See room rates for full price.
*****
CHRISTMAS LUNCH
If joining us just for Christmas Lunch price per person is 75 euros.
(A 20 euro deposit will be required per person)
*****
NEW YEAR'S EVE
We have one room left!! but we can take bookings for 'no guests'
The NYE Menú per person is 95 euros
*drinks not included
(A 30% deposit will be required for 'no guests' joining us for dinner on the 31st January)
If you would like to join us for our Christmas festivities, please call reception on
96 551 3046 or email us to info@hotellaescondida.com
Places are now limited.
Please let us know if you have any specific dietary requirements on booking.
*Please note that due to the large reduction of the room tariff loyalty cards cannot be used if booking with us during November and December.
Kind regards
Terry and Yvette Venables
and the Escondida Team
Our 4th Anniversary!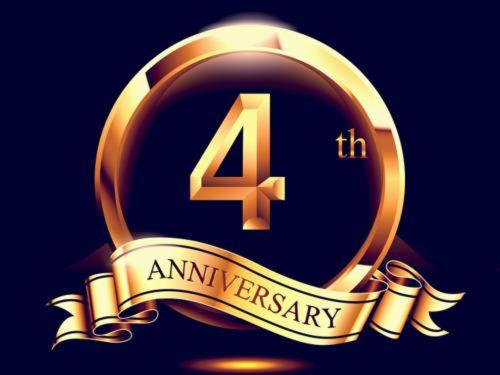 Our 4th Anniversary!
We have now been opened 4 years and as a very special thank, we have dropped our room tariff for the rest of 2018.
See 'room rates' for *new prices...please note that the dates below are still classified as 'high season' and new rates do not apply.
*24/25/26th December
31st December